Party Concepts & Themes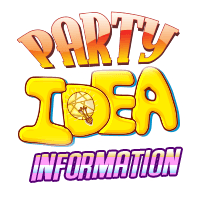 Party Names & Themes
Over the years, we have accumulated lists of general party concepts, ideas and party names. Because we know everybody gets a creativity block when tasked with planning a fundraising event or prom, we'd like to share them with you. So here are a bunch of ideas to get the creative juices flowing.
First off is a list of general Party Themes that any party or event can be built around. For instance, if you or your committee decide that a Jungle theme would be fun and easy to decorate for, then your next step would be to come up with a catchy name for that night's party.
You may easily come up with some fun names, but check out the Party Names list first to get started. It's easy to build on other ideas, such as; African Safari might work out better as Safari For The Cure.
Sometimes, reversing the process works just as well. For example, go through the Party Names list and the Song Titles list and you may find the name first and build your party around it.
If you have a concept and can't find an existing template, we will make a custom design to fit your idea for free.