Request a Low-Cost Design!
---
You are Welcome To Call
Toll Free: 877-322-0773
Fax: 661-327-5140
Company Hours
Call Center Assistance Hours Are:
8:00 a.m. to 5:00 p.m. Pacific Time - Monday-Friday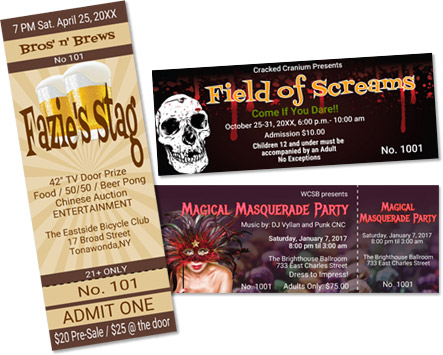 We will be happy to design a new ticket theme for you
for a Discounted Price!
You are under no obligation to purchase a ticket after your initial design purchase.

You will be notified when the designs are posted and ready to use. It may take 2-3 days to complete.
PLEASE NOTE: Custom logo and art design is not included in this quality service, unless you apply for standard design fees.