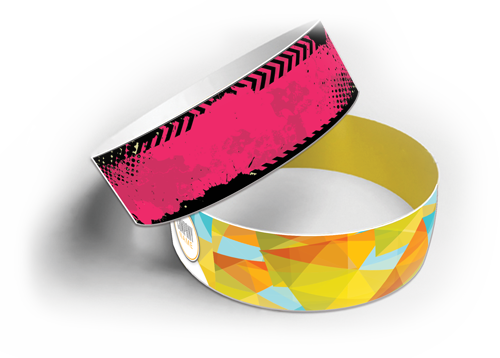 Custom Wristbands for any Event
Best Ticket Printing provides custom printed wristbands for non-profit organizations and businesses that need simple but effective tools for identification and access control. Wristband controls are easy implement because of the natural simplicity of visual verification.
Wristbands also work great for admission tickets, raffles, age verification checks, VIP passes, advertising pieces and more. By adding your own text or logos to the professionally designed wristband templates, you can quickly customize wristbands that are unique for each and every event. Our Wristbands are made of genuine DuPont Tyvek material and are printed in our California production facility. Our Bands are crafted with strong, lightweight, and water-resistant DuPont Tyvek for durability and comfort.
Email or give us a call and let us explain how we can help you with your next event!