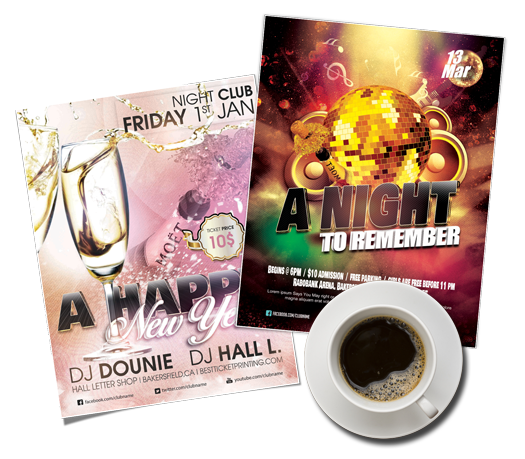 Flyer Printing Benefits
Flyers are a great way to cover a lot of ground without spending a lot of money. Most orders ship on the next business day, so you can begin spreading the word as soon as possible.
Our full color flyers are high-impact marketing tools Hand them out at events or on street corners, leave them in public places, deliver them to doorsteps, or leave them on cars in a parking lot. Highlight a special offer or include a coupon on the flyer.
Spread the word about a local event or fundraiser. We have a variety of flyer sizes to fit different needs. Whether you're promoting a church bake sale or the opening of a new club, our flyers can provide the promotion you need.